Events
BOURBON RELEASE
This Fall, J.J. Pfister will release our first in-house Bourbon – details coming soon!
TRIVIA NIGHT
Trivia Night is hosted every Thursday at 6:30pm at our tasting room. Bring your team and your brains to  test your knowledge and win #JJ swag prizes! Follow @jjpfisterdistilling on Instagram for details.
---
WEEKEND BRUNCH
Kickoff each weekend with brunch and cocktail carafes on the J.J. Pfister covered patio. Brunch served Saturday and Sunday, from 11am-2pm.
MOVIE NIGHT
J.J. Pfister hosts Movie Night, every Friday at 7pm, in the Barrel Room. The entire family is invited to enjoy a free movie and popcorn!
---
AGGIE NIGHT
Every Thursday, J.J. Pfister hosts Aggie Night. Bring your alumni card and enjoy discounts on restaurant, merchandise and spirits.
DINNER PAIRING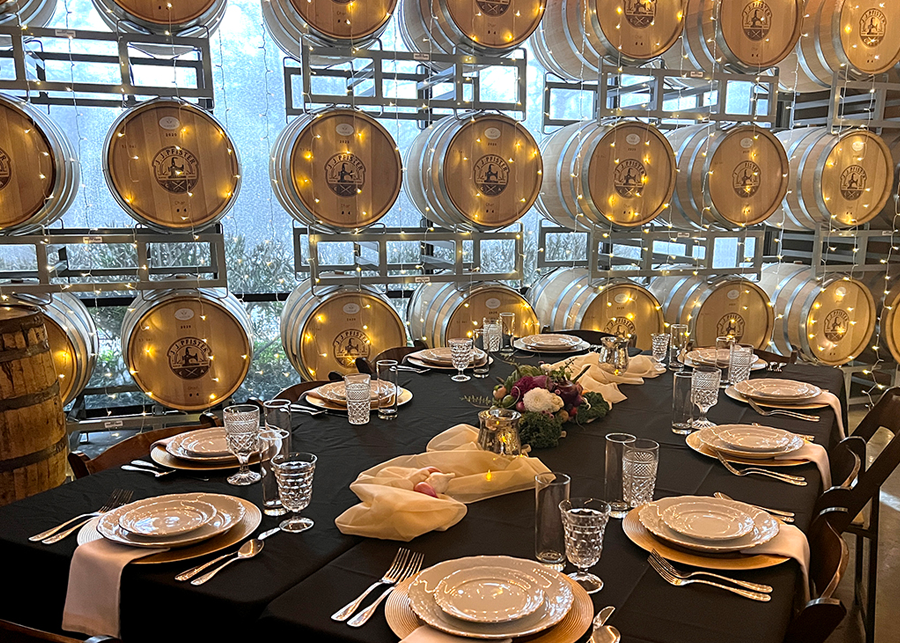 Our dinner pairing in August is sold out! We will announce our next dinner pairing date soon.
---
Newsletter Signup
Be the first to know about new events and special promotions.