Capitol Gin
Certified organic, locally sourced,hand crafted, London Dry style
Overview
Tasting Notes
The Specifics
Here now!
Our gin is entirely made in house by J.J. Pfister. Our rye base is made from Sacramento Valley grains and our 9 botanicals are carefully sourced from around the world.
Our in house premium rye base forms a smooth spirit with subtle hints of spice. On top of this, the infusions of our 9 botanicals lend the gin towards a juniper forward palate, while still allowing its excellent balance and complexity to show through.
The USDA certified organic rye base is first distilled to form what itself would be an ultra-premium vodka. We distill this rye vodka through our 9 botanicals: juniper, orris root, angelica, cardamom, cubeb berries, coriander, lemongrass, fennel seed, and lavender. For a bold mouth feel, we proof it at 94. Our gin is then allowed to rest for at least a month to allow for its full-flavor and aroma to come forth.
Clover Club
1.5 oz JJ Pfister Capitol Gin
.5 oz Dry Vermouth
.5 oz Raspberry Gomme Syrup  See Recipe for Raspberry Gomme Syrup Next Slide
.5 oz Fresh Lemon Juice
.5 oz Fresh Egg White
Combine all ingredients in a shaker and shake without ice to emulsify the egg white
Add ice and shake again, strain into a chilled coupe glass, garnish with skewered raspberry
Rudolph's Winter Warmer
1.5 oz JJ Pfister Capitol Gin
.75 oz Pomegranate-Chai Honey   See Recipe for Pomegranate-Chai Honey Next Slide
.25 oz Fresh Lemon Juice
1.5 oz Spiced Apple Cider
Combine all ingredients in shaker and add ice
Shake and strain into chilled cocktail glass
Garnish with Apple slices and freshly grated cinnamon
Rudolph's Winter Warmer Pomegranate Chai Honey Recipe
To make pomegranate-chai honey:
2 cups raw honey
1 cup water
6 bags rooibos chai tea
.75 cups pomegranate molasses
Combine honey and water in medium saucepan on medium heat until incorporated
Add tea bags and let steep for one hour
Remove teabags, add pomegranate molasses, and stir to combine
Keep refrigerated for up to 2 weeks
Bees Knees
2 oz JJ Pfister Capitol Gin
1 oz Fresh Lemon Juice
.5 oz 2:1 Honey Syrup
Combine all ingredients in shaker and add ice
Shake and strain into a chilled coupe glass
Achilles Heel
.75 oz JJ Pfister Capitol Gin
.75 oz Aperol
.5 oz Fresh Lemon Juice
.5 oz Fresh Orange Juice
.25 oz 2:1 Honey Syrup
Combine all ingredients in shaker and add ice
Shake and strain over ice into tall glass
Garnish with thinly sliced orange
Bronx
2 oz JJ Pfister Capitol Gin
1 oz Fresh Orange Juice
.5 oz Sweet Vermouth
.5 oz Dry Vermouth
1 dash Orange Bitters
Combine all ingredients in shaker and add ice
Shake and strain into a chilled coupe glass
Clover Club Raspberry Gomme Syrup Recipe
To make raspberry gomme syrup
4 cups fresh raspberries
500 grams cane sugar
500 grams water
1 tablespoon xanthum gum
Combine raspberries, sugar, and water in large saucepan over medium high heat
Bring to a boil and simmer for 30 minutes
Pass through a fine strainer, a chinois works well
Add xanthum gum and blend thoroughly
Keep refrigerated for up to 2 weeks
Vesper
1 oz JJ Pfister Potato Vodka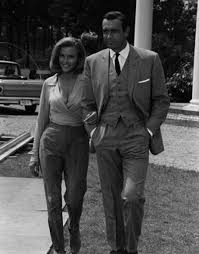 1.5 oz  JJ Pfister Capitol Gin
.5 oz Lillet Blanc
Combine all ingredients in a mixing glass and stir
Strain into a chilled cocktail glass
Garnish with a lemon peel